This article is an in-depth analysis of audio grade vs. general purpose capacitors to guide you to make better-informed purchasing decisions. You will know about the difference between both types of capacitors available in the market.
Image
100pcs DIY High-Grade Audio Capacitor
BOJACK 10 Values 300 Pcs Ceramic Capacitor
Name
100pcs DIY High Grade Audio Capacitor Assorted Electrolytic Capacitors Kit 10 Values 10V-63V...
BOJACK 10 Values 300 Pcs Ceramic Capacitor 0.1 0.15 0.22 0.33 0.47 0.68 1 2.2 4.7 10 uF Multilayer...
100pcs DIY High-Grade Audio Capacitor
Image
Name
100pcs DIY High Grade Audio Capacitor Assorted Electrolytic Capacitors Kit 10 Values 10V-63V...
Furthermore, learn the role they play in the overall functioning of an electronic item and get recommendations for the best capacitors available. Besides, get the answers to the burning questions that people search for and which you might have about the ratings.
Importance Of Using Capacitors In Your Electronic Items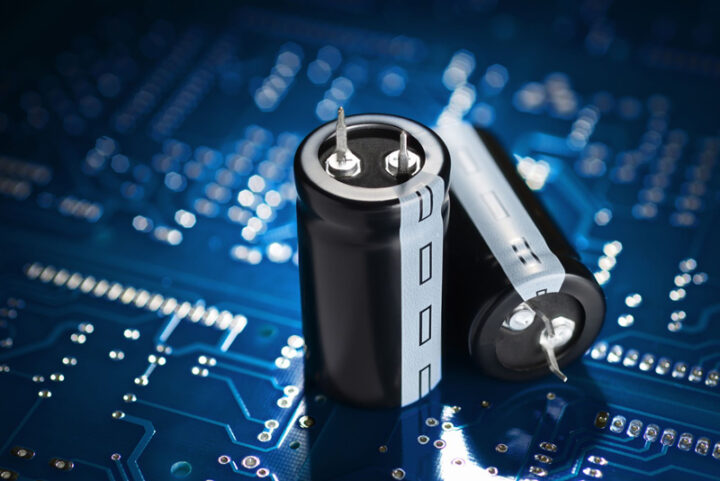 Electronic appliances are becoming more and more extensive in society. They are everywhere, starting from our cars to workstations at the office.
If they were not there, we would not have had access to a portable means of communication or other facilities that provide convenience and make our daily lives easier. Since there are so many people dependent on electronic gadgets, you must take steps toward making them more and more effective.
The essential function of capacitors is to store electrostatic energy and provide this energy to the circuit when required. They allow the AC to pass but restrict the DC flow to prevent a dangerous breakdown of the electric circuit.
Since saving energy has gained immense importance in the modern world, people look for devices with maximum efficacy.
A faulty capacitor can cause many problems. When a faulty capacitor is used, it fails to stabilize the high voltages, which negatively affects the appliance and breaks down before its expected lifetime. As all capacitors are not made of the same material, a poor capacitor can heavily impact the appliance's operation.
Also, when the capacitor quality is inferior, there are high possibilities that the chemical insulator may leak out, which can affect the nearby components.
It is essential to understand how the capacitors choose the best capacitor for a given appliance. Therefore, opting for the correct capacitor for any device is essential for the circuit layout. Testing a capacitor is vital to determine whether it is suitable for the appliance or not.
Popular methods to test a capacitor are digital or analog multimeter and voltmeter. The readings would indicate whether the capacitor is suitable or not.
Factors to Consider When Choosing Between Audio Grade and General Purpose Capacitors
1. What type of electronics do you have?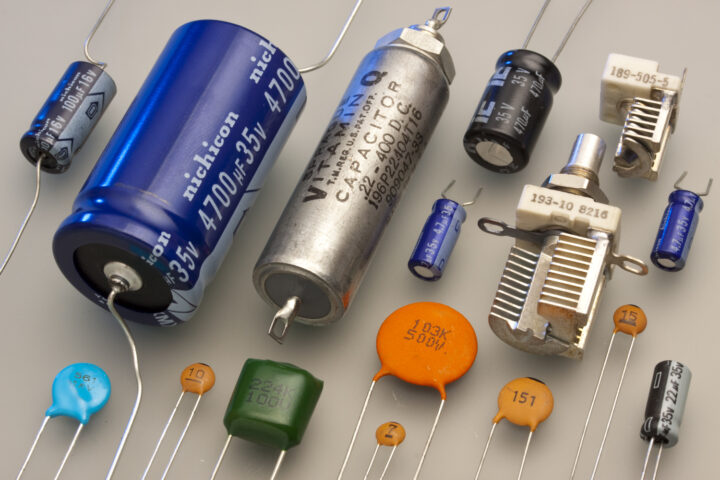 The idea of capacitors can be highly confusing for individuals in the market for capacitors. You have to check what kind of capacitors your hardware supports as both products have different types of capacitance. It might be fundamentally incompatible so stick to the present in the manufactured product itself.
2. Does your project have audio equipment?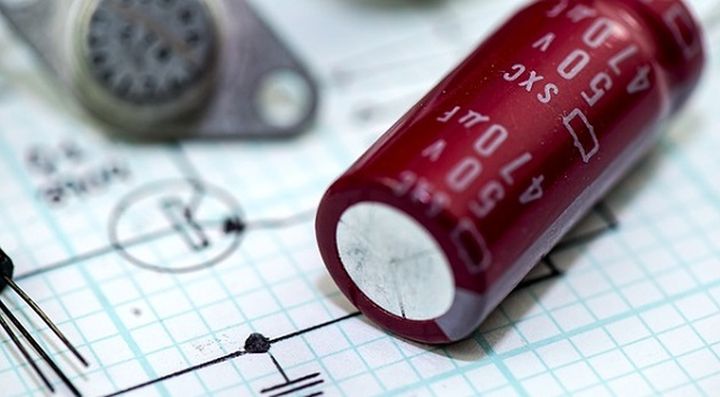 If you focus on creating your special DIV project, you have to consider different capacitors. If your equipment has an audio speaker inbuilt, it might be better to equip it with audio-grade capacitors. They will ensure better insulation of audio waves from potential electronic distortion caused by general-purpose capacitors.
Audio Grade and General Purpose Capacitor – A Detailed Comparison
While theoretically, we have mentioned the difference between the two kinds of capacitors, practically, they tend to have different functions and mechanisms.
This portion tries to give you the example of two products that are the best in their types to help the user comprehend the differences better. Another exciting critical aspect is incorporating the features to ensure unique customer experiences.
1. 100pcs DIY High-Grade Audio Capacitor – Top Audio Grade product
The DIY High-Grade Audio Capacitor set is one of the best audio grade capacitor packages, which is a high-quality, electrolytic audio capacitor for making the audio circuit. They can be used for multiple purposes and have written ratings to choose accordingly. In addition, they are enclosed in a packed plastic box to keep their components safe.
Features
They are portable and can be used by electronic enthusiasts and beginners.
They are packed in a reused box and are easy to separate and manage.
Due to their multiple applications, they are suitable for audio applications, audio DIY or repair.
Pros
Aluminum capacitors with massive heat resistance or high melting point.
Small-sized and lightweight capacitors with portability anywhere.
Dielectric absorption is much lower than other capacitors.
It exhibits a recovery voltage characteristic that does not directly reflect the instantaneous voltage.
Cons
They are expensive and usually appear different due to the market hype.
There is no valid warranty, and replacing them would be costly in case of any issue.
The quality is uncertain, and the actual product might not be up to the mark.
They might not be usable in-car audio appliances.
2. BOJACK 10 Values 300 Pcs Ceramic Capacitor – Top General Purpose capacitor product
This set of capacitors offers excellent quality and capacitance. Each model has 30 pcs packed in a convenient resealable plastic case. The range of capacitance and the tolerance rating makes it easier for the user to identify and utilize. In addition, they come in a massive bundle, making them very handy when testing and trialing on a DIV project. It provides excellent resistance to humidity, and its size makes it easier to use anywhere.
Features
Good quality multilayer monolithic ceramic capacitor, coated by epoxy resin.
A wide range of capacitance models is available.
Convenient and easy to distinguish plastic resealable packing.
Extensive applications in multiple platforms and devices.
Pros
The range of capacitance models ensures a variety of capacitors for different uses.
They provide excellent humidity resistance and outstanding performance in their miniature size.
They have a wide range of applications like computers, data processing, telecommunication etc.
Due to its high voltage, the capacity loss has high stability with temperature frequency.
Cons
They cannot have higher capacitance and have small capacity.
The tolerance rating is higher.
The temperature coefficients are higher.
Some of the power supply circuits do not function well with these capacitors.
Conclusion
You have now gone through the topic Audio Grade vs General Purpose Capacitors and presented a complete overview. In essence, both the capacitors have their distinctions and serve illustrative purposes. However, the most significant difference tends to be that audio grade capacitors are more effective in audio appliances while normal capacitors can be used anywhere.
If you are looking at a capacitor used mainly for audio appliances, go for audio grade one. In the case of the normal ceramic capacitor, the application is diverse, and it is not only used for one kind of appliance instead, but it also has multiple applications.
Frequently Asked Questions
Q1) What is the durability of Audio Capacitors?
Answer:- Yes, the DIY Audio Capacitor is made of Aluminum metal and is quite durable with its high-quality cover. They also have layers of electrolytes and materials such as silk to ensure that they can create a strong flow of current.
Q2) Are general capacitors inferior to audio ones?
Answer:- While on the surface it might seem that they are inferior, these capacitors are designed, like the name suggests, more purpose-driven. Even while Audio capacitors might be advanced, their higher voltage limits them to be included in every possible product.
Q3) What are the general dimensions of the capacitors?
Answer:- Capacitors tend to differ from each other in size. The audio grade capacitors, on average, tend to be of size- 3.94 x 1.97 x 0.79 inches and 2.46 Ounces. Normal ceramic capacitors tend to be of sizes – 10.75 x 8.03 x 0.71 inches and 2.65 Ounces.